The first step towards achieving a goal is to really want it. And what our team really wants this season is to make it past the group phase in the Asian Champions League.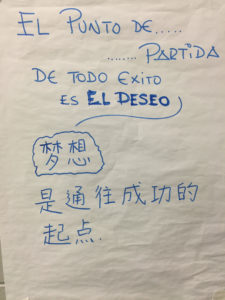 Matchday one took us all the way to Australia to face Brisbane Roar and the game was not an easy or comfortable one. First because we had some notable absences and second because Beijing Guoan had never before won a match on Australian soil.
In order to comply with the regulation which only allows us to register 3 foreign players, the technical team decided to leave out Darko Matic from this phase. In addition, we had three other players missing; Tachán (16) was injured in the previous match against Bangkok Glass, Lei during the last training session, and 22 is still nursing his knee. However, all these absences were replaced by other squad members who played just as well.
There was a pivotal moment in the match when the referee sent off Erton after 29 minutes. The entire tactical plan had to be changed instantly: Pablo Batalla came into centre midfield next to Shaoping and Piao moved to the left wing, leaving Dejan as the only striker, but the team reorganised very well and made it to half time without conceding a goal. After some tactical indications I told the players that, as long as we defended well, we would have a chance to win the game, and so it was. Towards the end of the match we decided to replace a worn-out Batalla with Shao. In the overtime, Dejan won us a free kick about 30 metres away and to the left from the opposite goal and, once again, Shao proved that he has a special gift for difficult moments like this. He sent a missile into the opposite box which glanced off an opponent's head before ending in the back of the net.
It was a moment of tremendous joy and satisfaction for every team member, both on the field and on the bench, and we all jumped in to celebrate the victory in such a tough and demanding game. This win was even sweeter, as it was the team's first ever in the Oceanic continent in the Asian Champions League. Once again, our team spirit shone above all else and we must now make the most of this positive start to the competition when we face South Korea's Suwon at home next Wednesday.
We hope to see you all there.
Gregorio Manzano Ballesteros
Head Coach of Beijing Guoan Football Club